COMPLETE KITESURFING COURSE IN TARIFA (4 days)
With this kitesurfing course you will start feeling what kitesurfing is, riding on a board on the water with our school Atlantic Kite Tarifa.
If you are decided to learn kitesurfing and you want to know what people feel when cruising the sea on a board with the power of wind, this is the best option for you.
Explanation and details of the course
The duration of the course is 3-4 hours per day and will be in a group (4 students max) or reduced group (2 students max).

Below you can find a detailed explanation of the course with all the steps and concepts you will learn every day.
First course day
Knowledge of wind theory and set up of the kite.
Get familiar and know how to use the safety systems.
Fly, control, launch and land the kite on land.
Theory and simulation of self rescue.
The objective of this day is to have a good control of the kite on land.
Second course day
This day you will practice in the water all the exercises learnt the first day on the land.
You will learn how to move in the water with the kite (BODYDRAG) in different directions, feeling the power generated by the kite.
How to relaunch the kite from the water.
Bodydrag with the board to get used to control the kite with one hand while carrying the board with the other.
Third course day
Retrieve the board bodydragging upwind
You will start putting on the board and attempt to stand up ( waterstart)
Riding a few meters on the board
The objective of the day is to start riding and moving a few meters on the board.
Fourth course day
Ride with the board in both directions, controlling the speed and upwind. We will focus in the technique and body position to correct any mistakes.
The objective of the day is to control the balance on the board as well as the speed.
Prices
| | | | |
| --- | --- | --- | --- |
| | GROUP 3h | GROUP 4h | REDUCED GROUP 3h |
| 4 days | 240€ | 315€ | 320€ |
All included in the course
During the kitesurfing course in Atlantic Kite Tarifa, all the needed gear is included (kite, board, harness, life jacket, helmet, …) as well as rescue boats and accident and liability insurances.
At the end of your kitesurfing course you will get an IKO (International Kiteboarding Organitation) certificate so you can prove your level in any part of the world.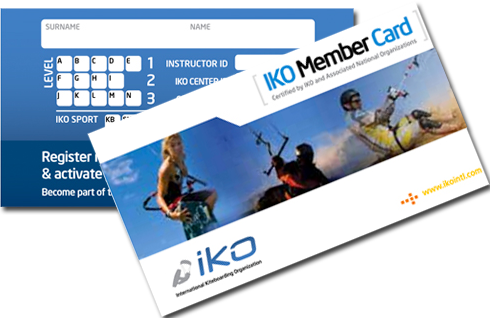 Check out the other available options: